Hiking in Kirishima: Mt. Takachiho-no-Mine - Ojibaru Park Trail Entrance
Click here to see the English hiking map in English.
This trail starts out at Ojibaru Koen and leads to the top of Mt. Takachiho-no-Mine. The last bit of the hike is along the ridge of the mountain with a beautiful view of the scenery.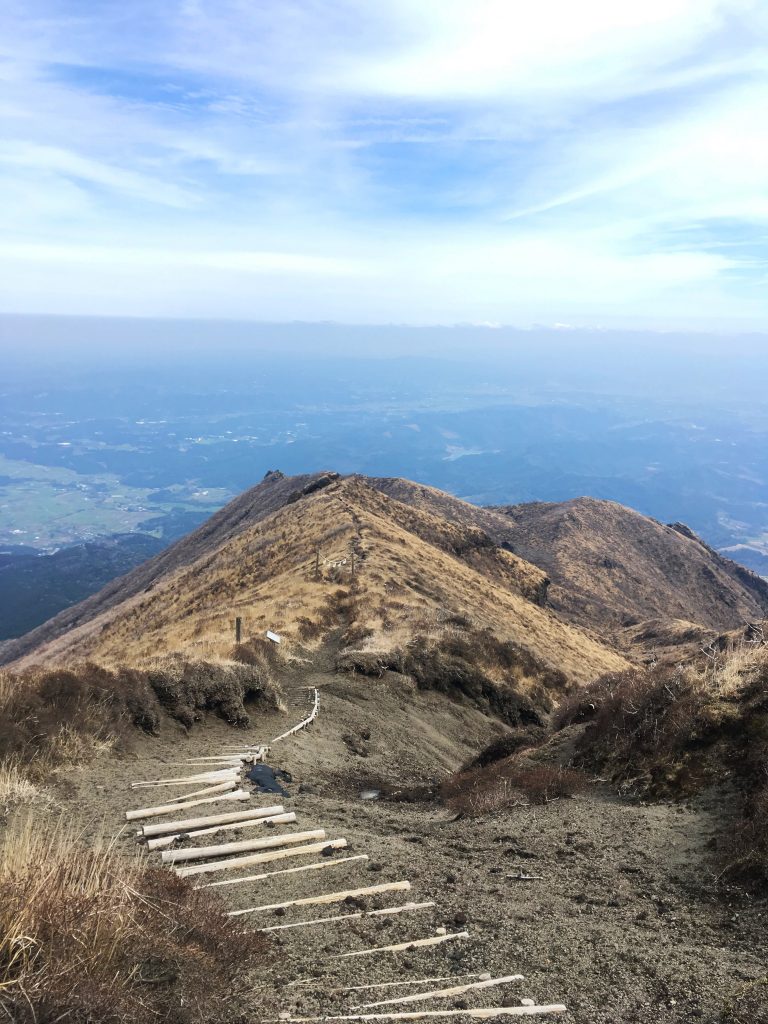 This trail starts at Ojibaru koen. You will need to drive in the forest for quite a while before actually see the entrance. If you like walking in the forest this hike was made for you as you will be surrounded by trees for about two thirds of the way. The trees hiding the scenery (and providing shelter from the sun during summer) will make you appreciate the landscape even more once you are out of the forest.
Make sure to check the weather forecast as it may get really foggy in this area.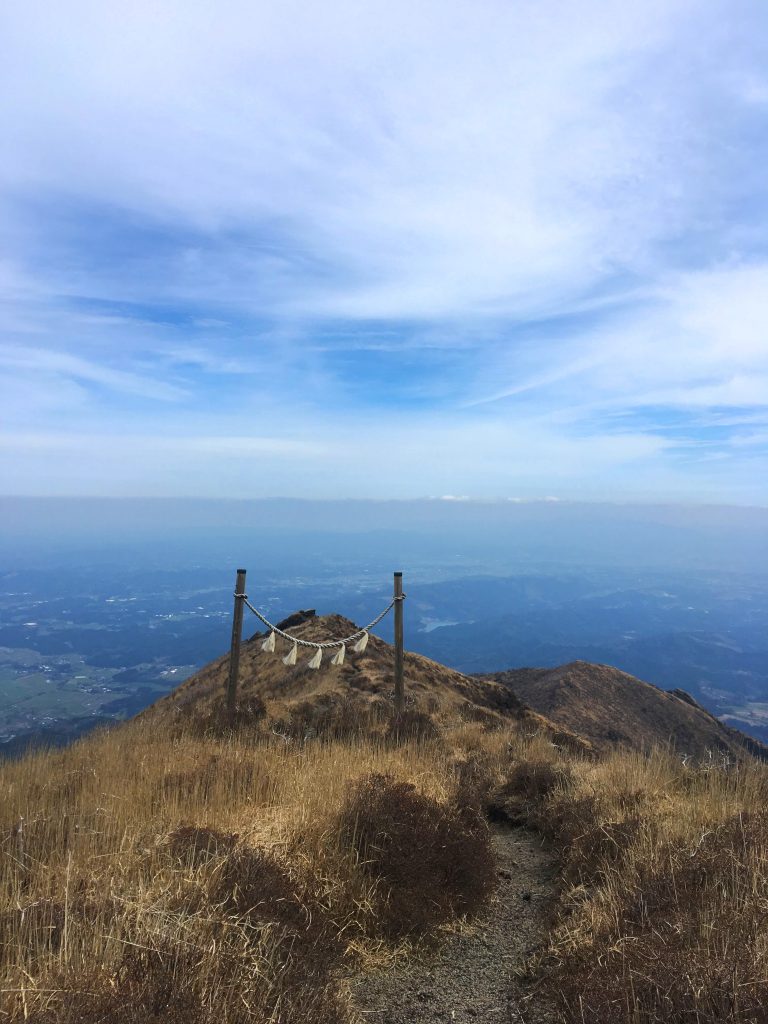 If the sun is out, you can see the mount Yatake and the Miike Lake. Just a little bit before reaching the top you will cross a torii, which is part of the Kirishima Higashi Shrine. The area at the top of Takachiho-no-Mine is a tobichi, "flying ground" which belongs to the ancient shrine. On top of the mountain you will encounter Amanosakahoko, a halberd which is a sacred treasure of the Kirishima Higashi Shrine and starrs in the legend of how Japan came to be.
The original halberd was lost in a volcanic eruption and though the blade could be retrieved and handed over to the Shimazu Clan, its present whereabouts are unknown. The hilt is still underground and may sleep there forever.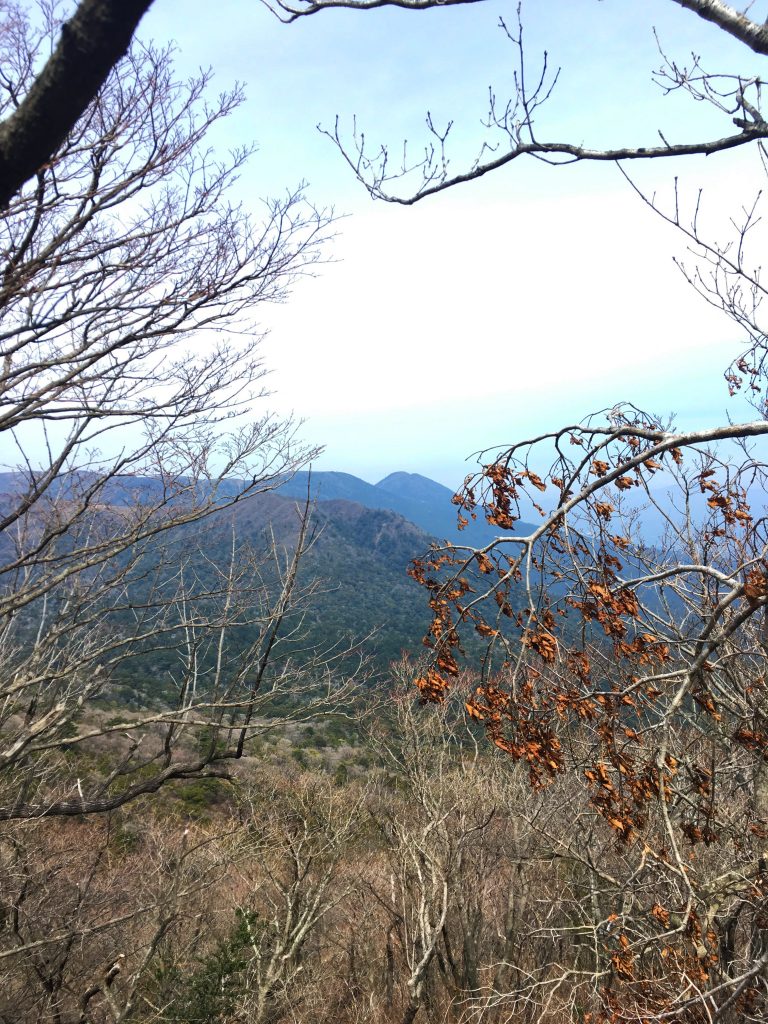 Technically this trail is not hard but it is quite long and you should be careful not to stray from the path.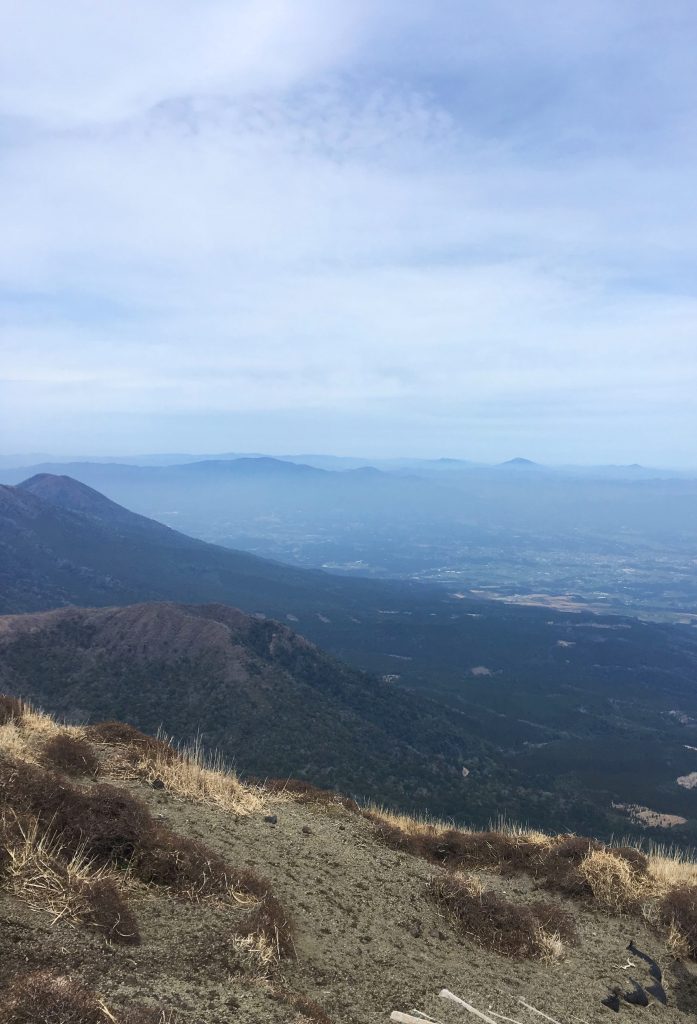 Required time to complete the hike: 6 hours
Level of difficulty: intermediate
Free parking available