Hiking in Kirishima: Karakunidake ー Onami Lake Trail Entrance
Mt. Karakunidake with its 1700m is the highest peak in the Kirishima mountain range. Due to volcanic activity around Mount Iō and Shinmoe, some of the trails are closed, but the trail via Lake Ōnami is open and safe!
Click here to see the English hiking map.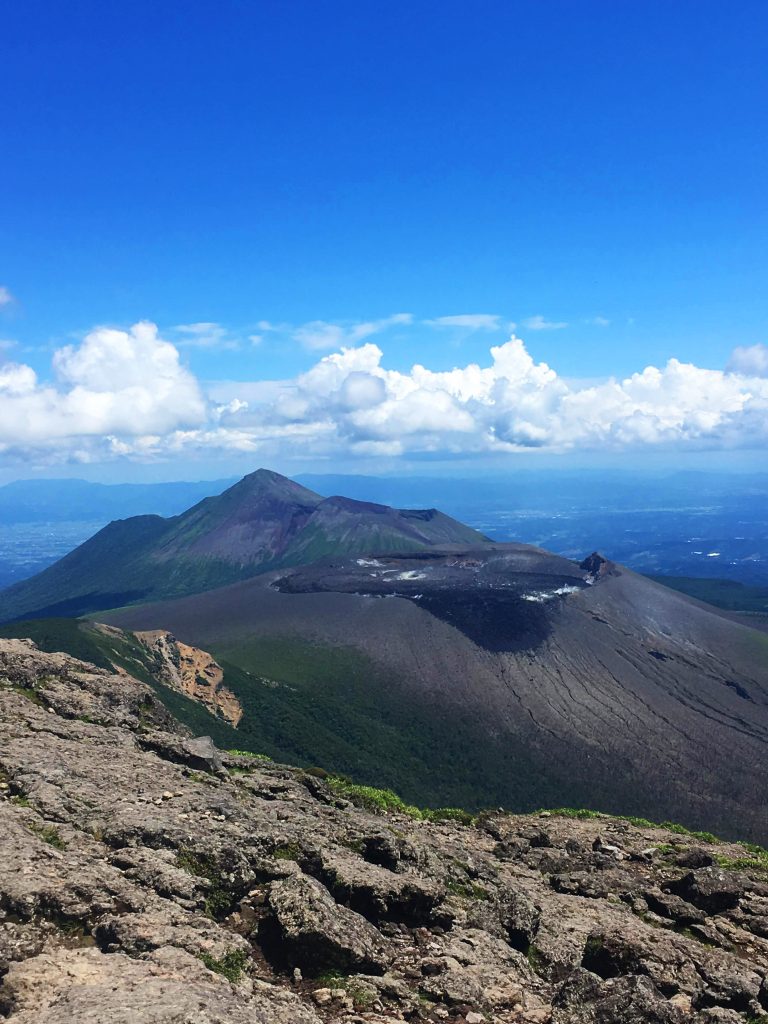 If you go on this hike, you will be rewarded with this view at the top.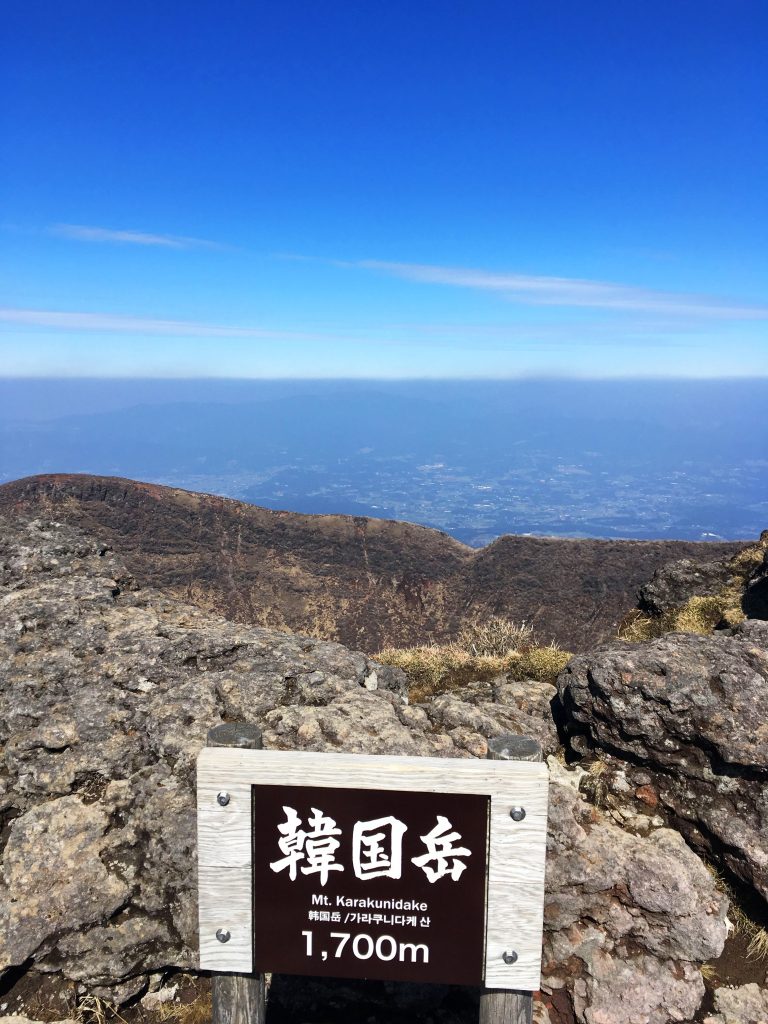 1700m is quite a bit, but you don't have to start at 0m.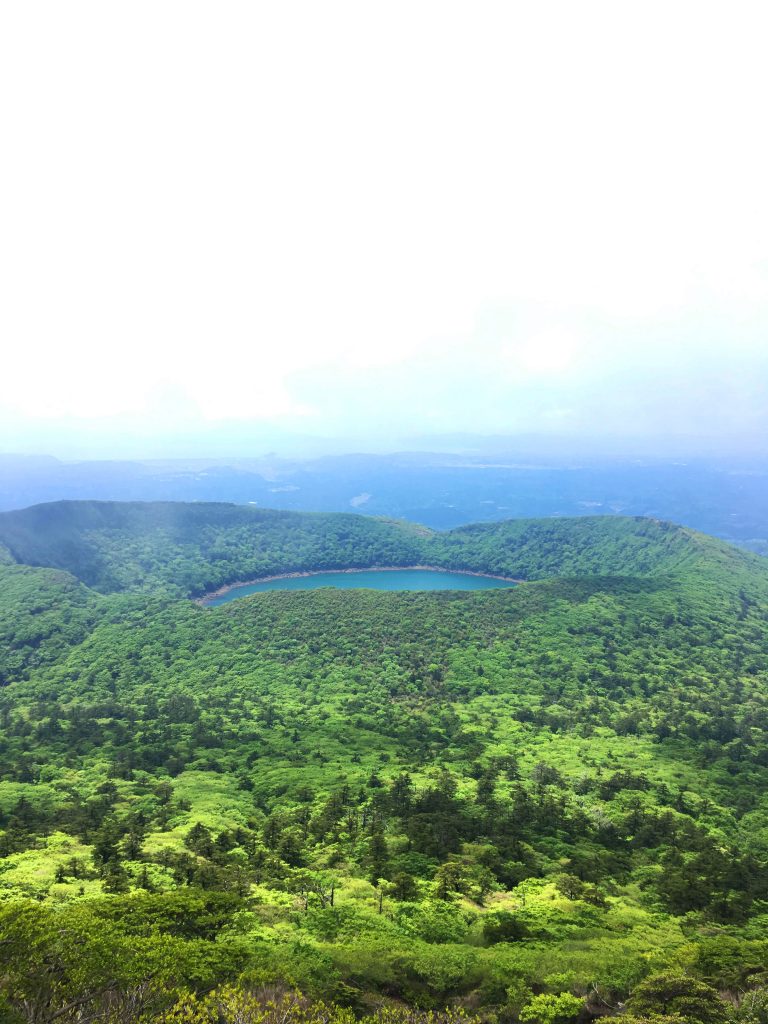 This trail is very popular because of the changing scenery and because… well it's the highest peak! Which means you will get a fantastic view at the end of your hike 😊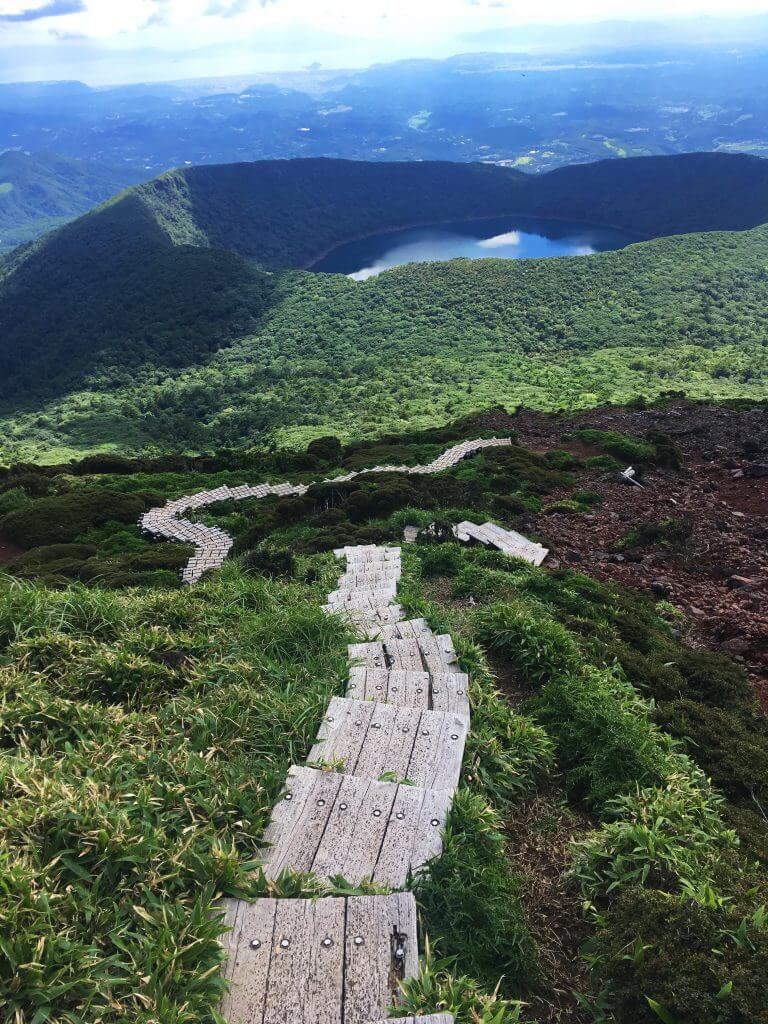 Halfway through the hike you will face lake Ōnami. There are then two ways to get around the lake. You can take one on the way to the peak and then the other one on your way back! The fact that the trail has several ways is very appreciable! If you are not motivated enough, or if you don't have enough time to do the whole trail, you can simply go around the lake and come back, it should take approximately 3 hours and isn't hard, even if you're out of training!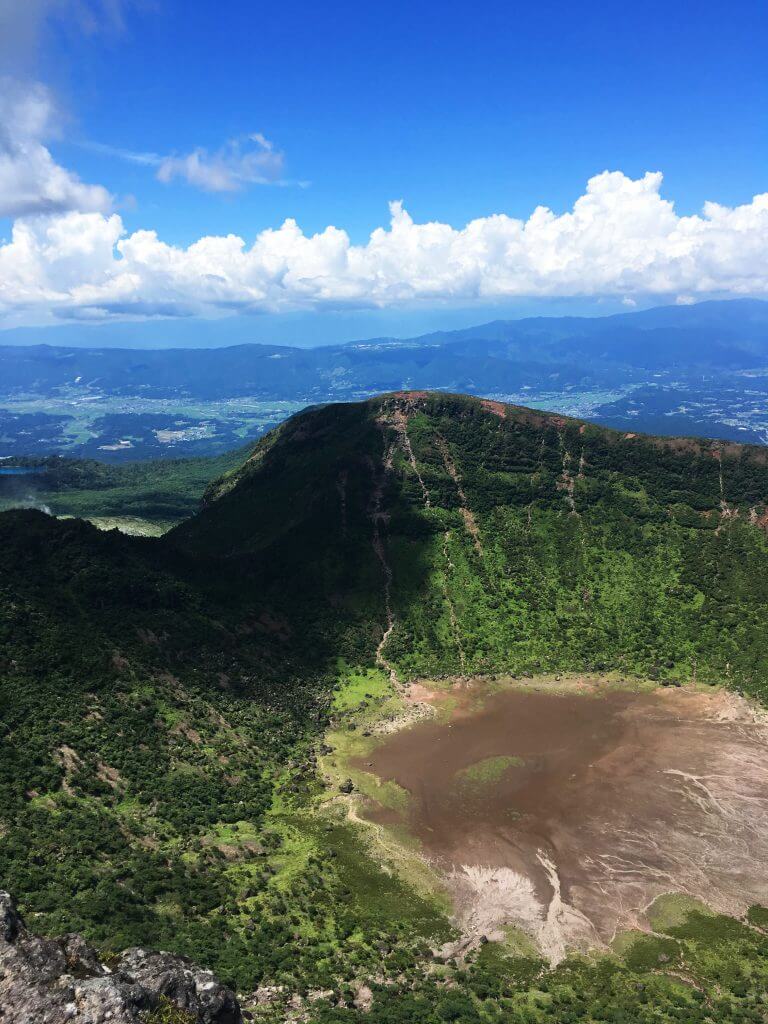 This trail is not too demanding because the footing is good, but you should still bring appropriate footwear and a little motivation!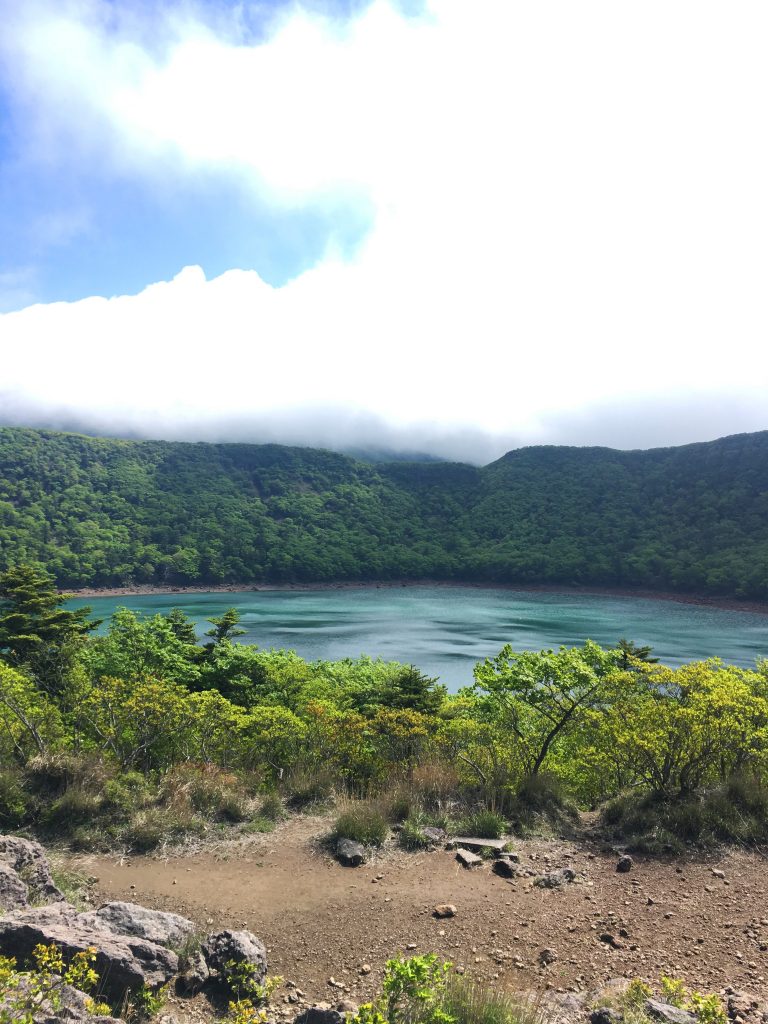 The changing scenery makes the hike definitely worth your while!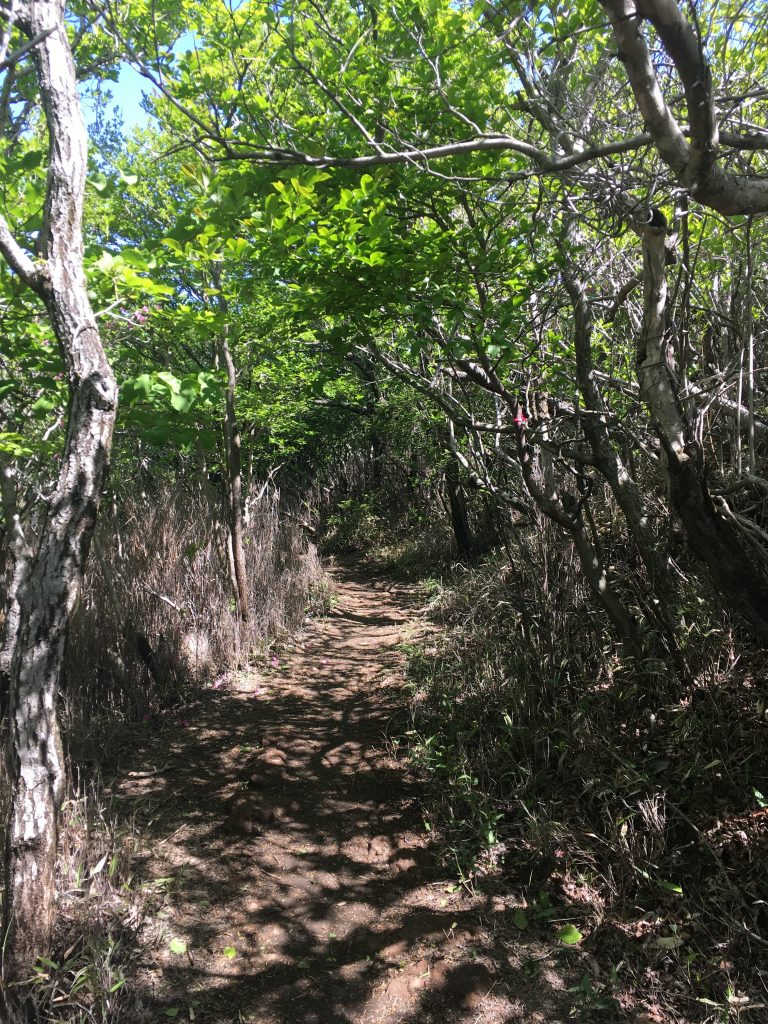 A good part of the walk is underneath a leafy roof, which makes it a great trail even in summer. You still need sun protection for the latter half of the trail, so don't forget to bring sun lotion or wear something with long sleeves.
Required time to complete the hike: 5 to 6 hours
Level of difficulty: easy/intermediate
Free parking available (note: the parking gets easily full on the weekend)