Guest House Hotaru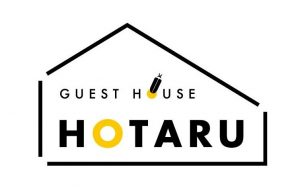 This guest house is located in the city center. Kobayashi doesn't have the most exciting night life in Japan… but still! You should definitely try the snack bars! It's truly a great experience, don't miss it!
You want our recommendation for a great night in Kobayashi? Book a table at one of the many yakiniku restaurants, enjoy the great meat Kobayashi has to offer, get a couple of drinks, try the local Shōchū (sweet potato alcohol) and then go to a snack bar to show everyone your talent at Karaoke!
One last thing about this guest house, there is a restaurant called Bistro Hinata on the first floor, so you can also enjoy a nice dinner in the exact same building !
A night at the Guest House Hotaru costs an affordable 2.700¥ per person.
You can book a room by phone: 080-9566-3220 or through the Jalan website (じゃらん) looking for Guest House Hotaru (website only in Japanese).
If you need any help booking a room, please do not hesitate to contact us and we will assist you.
——————————-
Address: 〒886-0004 宮崎県小林市細野1886-3(2階)→ Miyazaki-ken, Kobayashi-shi, Hosono 1886-3 (2nd floor)