Toyomi Udon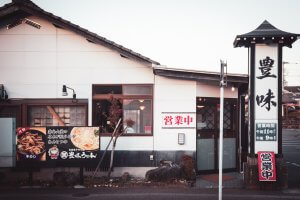 Toyomi Udon has two restaurants in Kobayashi. It shows how much the locals love this place. This is THE place to be if you want to taste delicious udon and soba at an unbeatable price.
The restaurant's menu contains all the typical Japanese food such as tendon (bowl of rice topped with tempura), zaru soba (cold noodles to eat with soy sauce and wasabi), udon with meat and tempura etc.
Toyomi Udon is also famous for its special meals such as the bowl of hot udon with scrambled eggs and mushrooms, or the duck meat soba… it tastes divine!
Toyomi Udon made its reputation among the locals by offering simple but delicious food, at a very affordable price. Everyone knows about this restaurant, and everyone basically meets there when they crave noodles. Finally, the staff is absolutely wonderful.
Depending on where you are in Japan, udon are not cooked the same way at all. So don't hesitate to come to Toyomi Udon and have a taste of what Miyazaki prefecture has best to offer !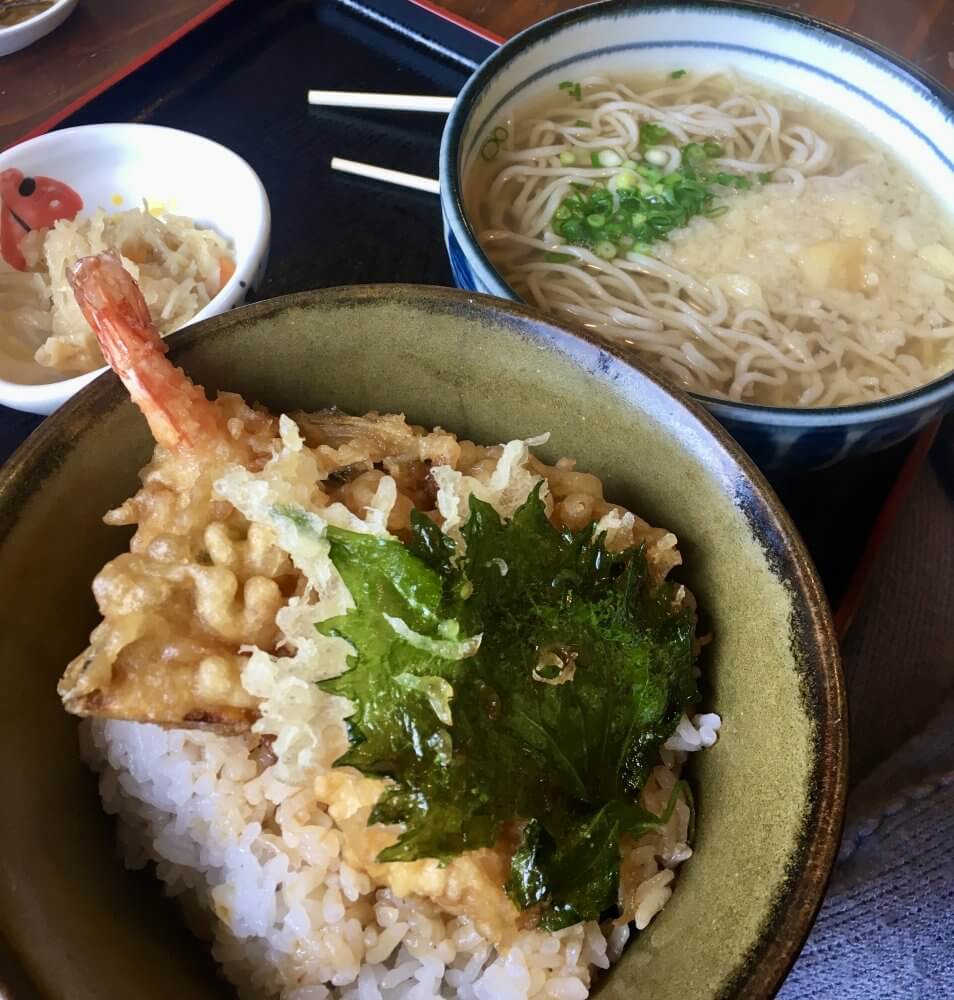 Tendon and a bowl of hot soba
Address: 宮崎県小林市細野1888 → Miyazaki-ken, Kobayashi-shi, Hosono 1888
Phone: 0984-22-8111
Hours:
10am – 9pm everyday except on Thursday
10am – 2pm on Thursday