Café and co-working space Musumi
This refined little café offers healthy and incredibly delicious lunch choices in a very comfortable and stylish atmosphere. Their "Fresh Curry" is made without any added water and their savory quiches are a buttery dream! Depending on the available fresh produce, Musumi's menu changes, always providing you with healthy seasonal dishes.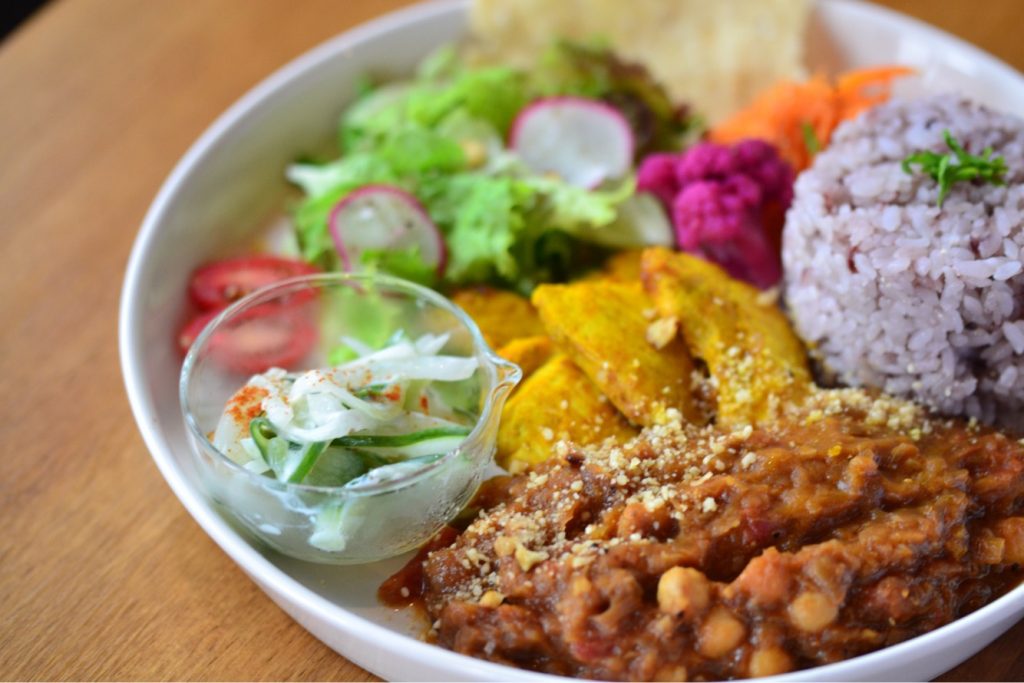 Gluten-free and vegetarian options are available, especially their gluten-free bread is a delight when you have to be on a restrictive diet.
The choice selection of handmade sweets and freshly roasted coffee blends makes every coffee break special. With their free wifi-environment and wonderful delicacies this café is the perfect place whether you have to work or you are looking for lunch or just a well-deserved break.
Address: 宮崎県小林市細野447-1 → Miyazaki-ken, Kobayashi-shi, Hosono 447-1
Phone: 0984-47-4603
Hours: 10:00am-6:00pm
Closed on Mondays