Hanageshiki
This tiny restaurant is a hidden treasure. The food itself is a treasure for your taste buds and the place, hidden away in the mountains will make you feel as if you'd found a rare gem! You want to enjoy the best Japanese cuisine has to offer while enjoying nature in a very tranquil and unique place? Then Hanageshiki will delight you!
Even if you are vegetarian, you will find enough to choose from to make your heart jump.
We recommend reserving a table in advance as you might not get a seat otherwise.
If you need any help booking a table at Hanageshiki, feel free to contact us. We are happy to assist you with your reservation!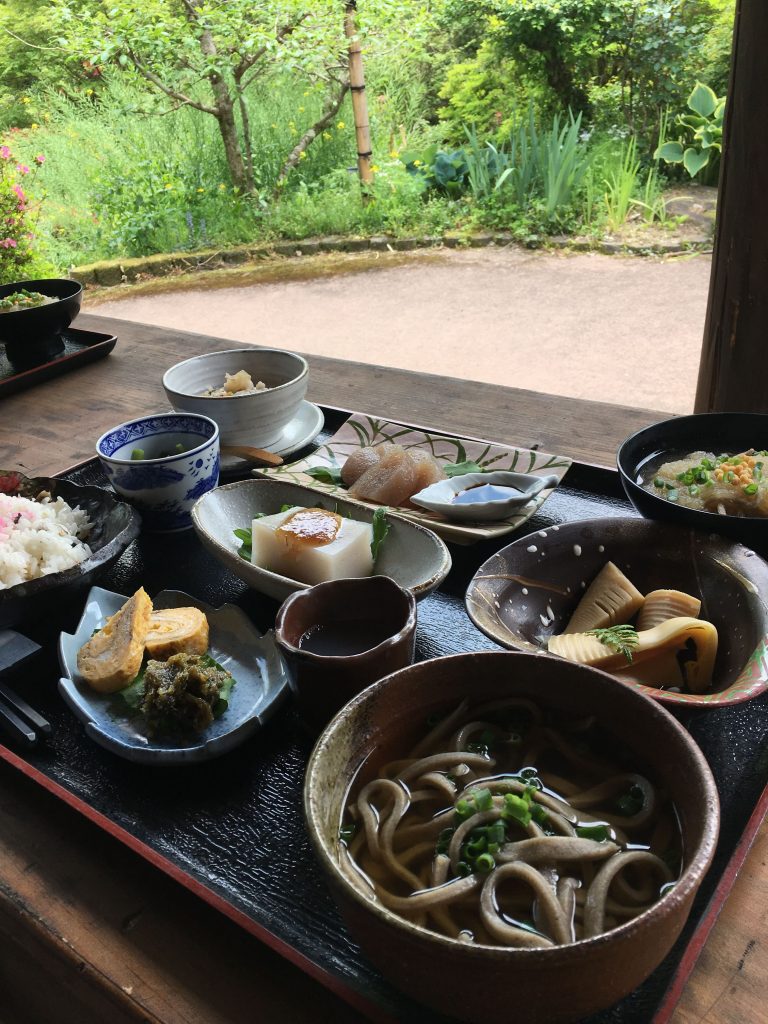 Address: 宮崎県小林市須木下田534-24 → Miyazaki-ken, Kobayashi-shi, Shimoda 534-24
Phone number: 0984-48-2478
Opening hours: 11:00am-5:30pm
Closed on Wednesdays and Thursdays