A stroll through Sannomiya Gorge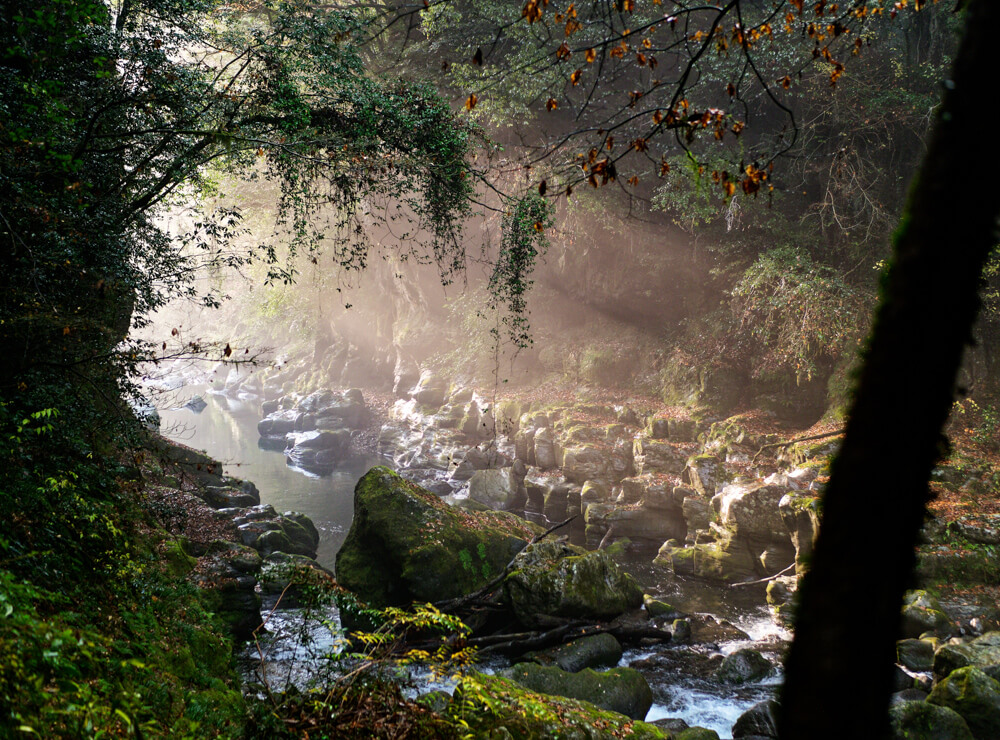 Sannomiya Gorge, with its beautiful scenery that was created approximately 330.000 years ago due to volcanic activity in the vicinity, is one of Kobayashi's highlights.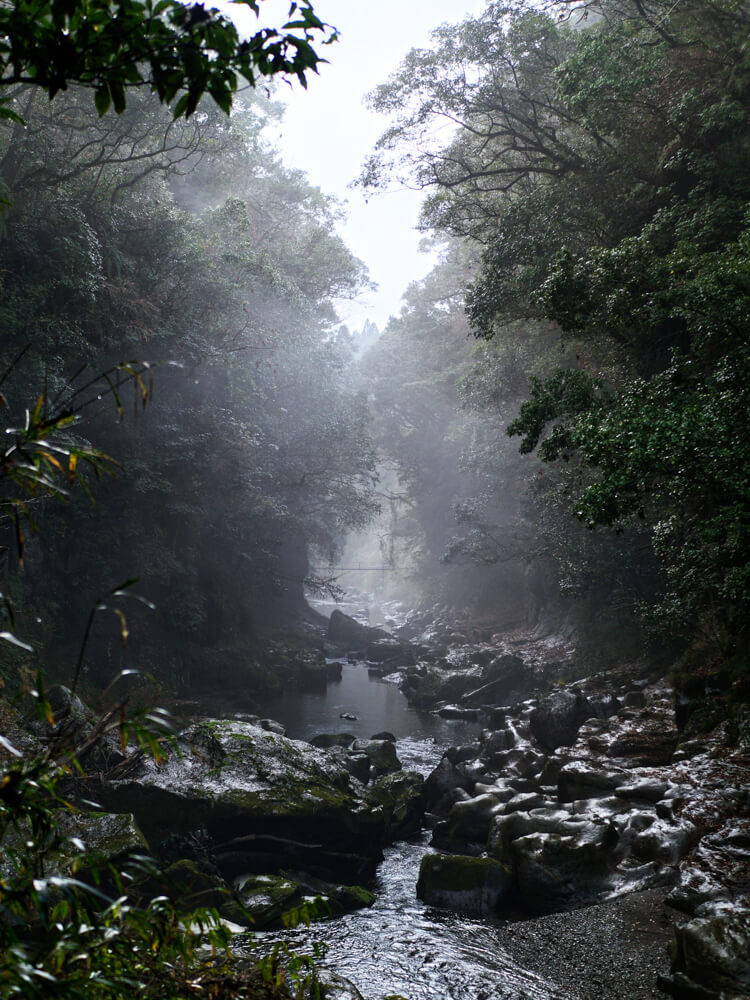 Enjoy a walk along the river Iwase, down to Yagura on Todoro (roaring turret), a waterfall that thanks to its impressive roar is among the designated "100 soundscapes of Japan".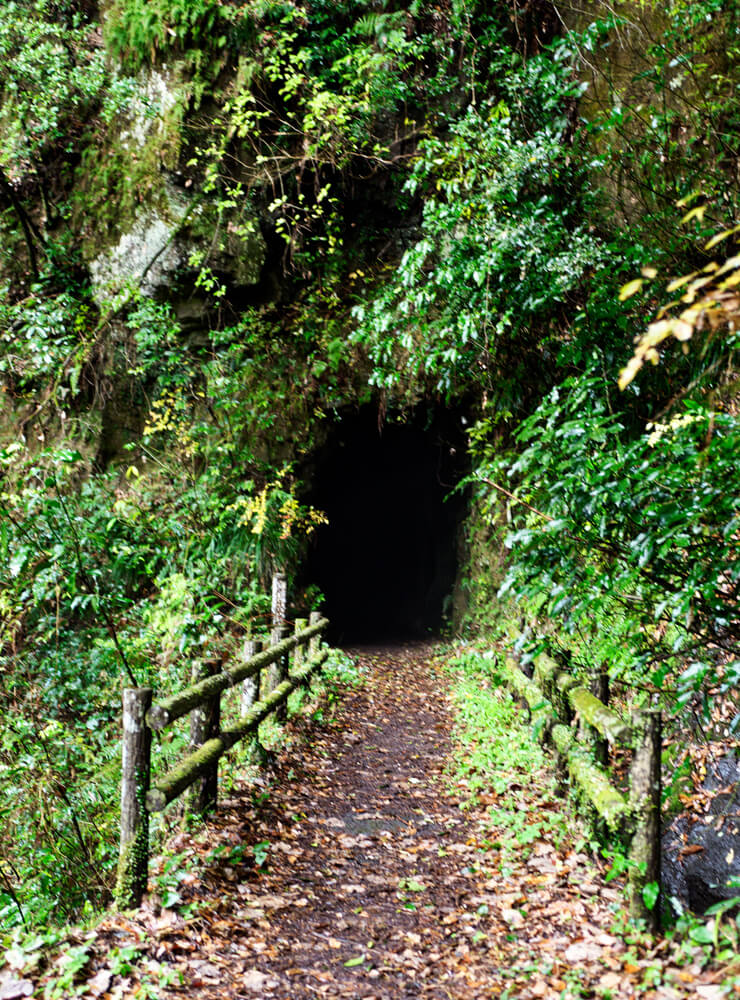 Byobu Iwa (folding screen rock), with its 30m height and Kappado (kappa cave) alone, where it is said kappa live, are worth a walk.
Senjō Iwa (1000 tatami-rock) is a fascinating rock formation that resembles Japanese tatami mats. This place is perfect for a picnic while enjoying Yagura no Todoro's roaring.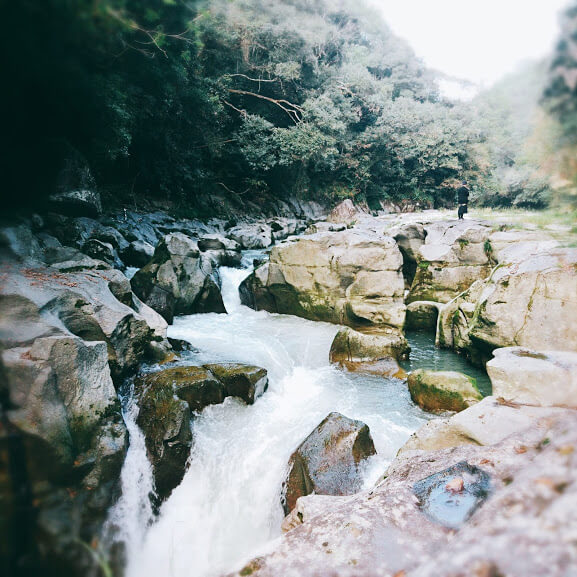 Eleven tunnels await along the scenic one kilometer footpath. No matter which season you choose, you will definitely enjoy the relaxing and beautiful impressions.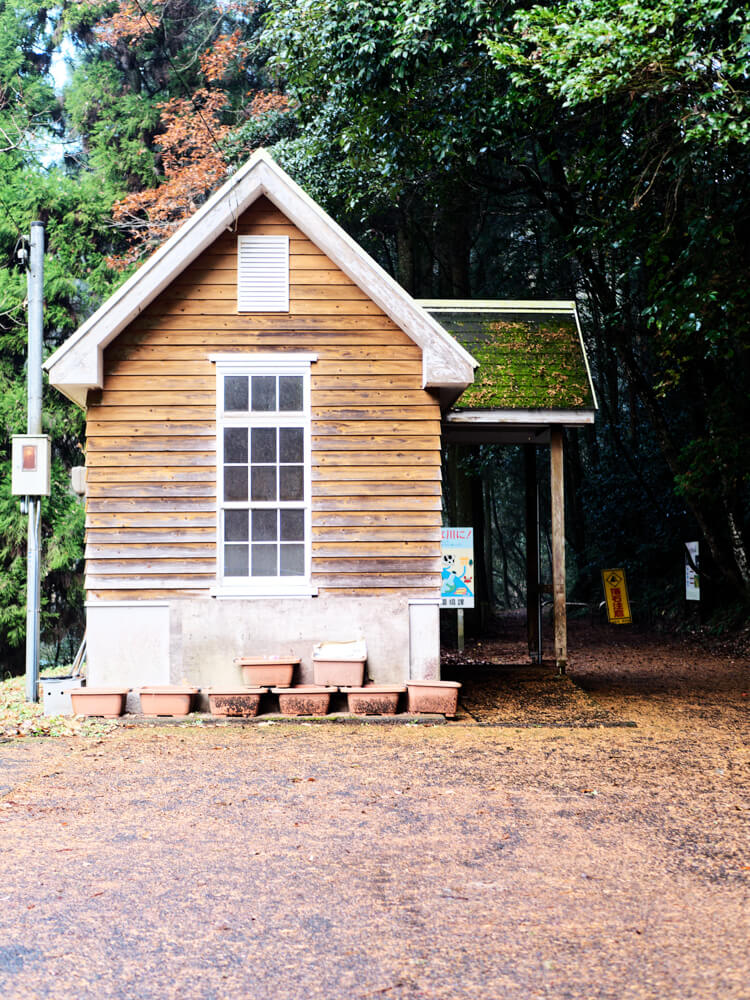 At the entrance there is a public toilet.
If the footing is dangerous or mudslides may occur, you will find a notice saying so at just past the toilet. At times, the entrance is closed for safety reasons.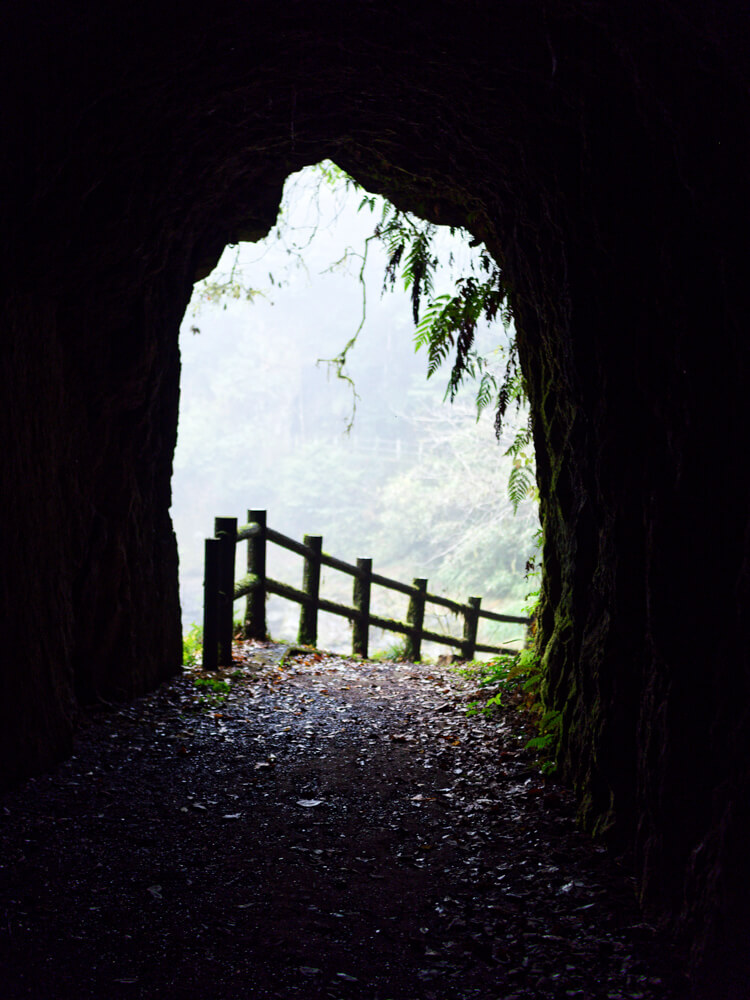 In February there is a crack in the wall in between the sixth and seventh tunnel, where you can hear a noise that sounds unsettlingly familiar to a kappa's shrieking…