Megumi no Yu, Kannogo Onsen
Megumi no Yu, Kannogo Onsen
[Hot spring surrounded by nature]
Kannogo Onsen is proud to offer its customers a hot spring with one of the largest quantity of carbonated water among Japanese onsens.
Not only can you enjoy the public bath in the main building, but you may also rent a private bath for a short stay or book a room with a private bath if you intend to stay longer. This place is simply perfect to relax and to get rid of your tiredness.
Large rooms are also available for couples, families, or groups (Japanese style room).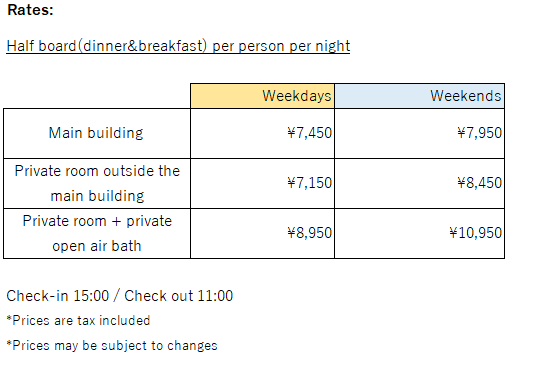 Kannogo Onsen homepage (Japanese only) → http://www.kannogou.com/
If you need help booking a room at Kannogo Onsen, feel free to contact us. We are happy to assist you with your reservation!