2018/03/09
Our Two-Days Walk
Every year Kobayashi organizes a "Two-Days walking event" on the last weekend of February.
Note: It is called "Two-Days walk" but it is actually on 3 days… ఠ ͟ಠ
This year the event started on Friday 23rd in Suki village. Then the Saturday and Sunday walks were in Kobayashi city.
Except for the Suki village walk (7km), you can choose the distance you like. It is like wondering which level to choose on a video game:
(Very easy) 5km: just to say you have participated
(Easy) 10km: mmmh neeeh
(Normal) 20km: you will most certainly enjoy your onsen after that
(Hard/Very Hard) 30km: You will most certainly fall asleep in the onsen after that
What I love about those walking event, apart from the fact walking is a lovely exercise, is watching Japanese people getting prepared. It is as if they were going to climb Everest. From the walking sticks (in case we would actually meet a mountain on our 5km trail) to the walking hats and the CalorieMate to fully restore you ("hmmmm… tasty"), absolutely nothing is missing. I must say it is very impressive. I looked quite ridiculous with my everyday pair of faded jeans and my dying sneakers.
On Saturday, with my colleague Takuya we started with the very easy mode. The weather was just perfect! We walked together with maybe one hundred other participants, the atmosphere was really friendly and we even saw 2 pandas!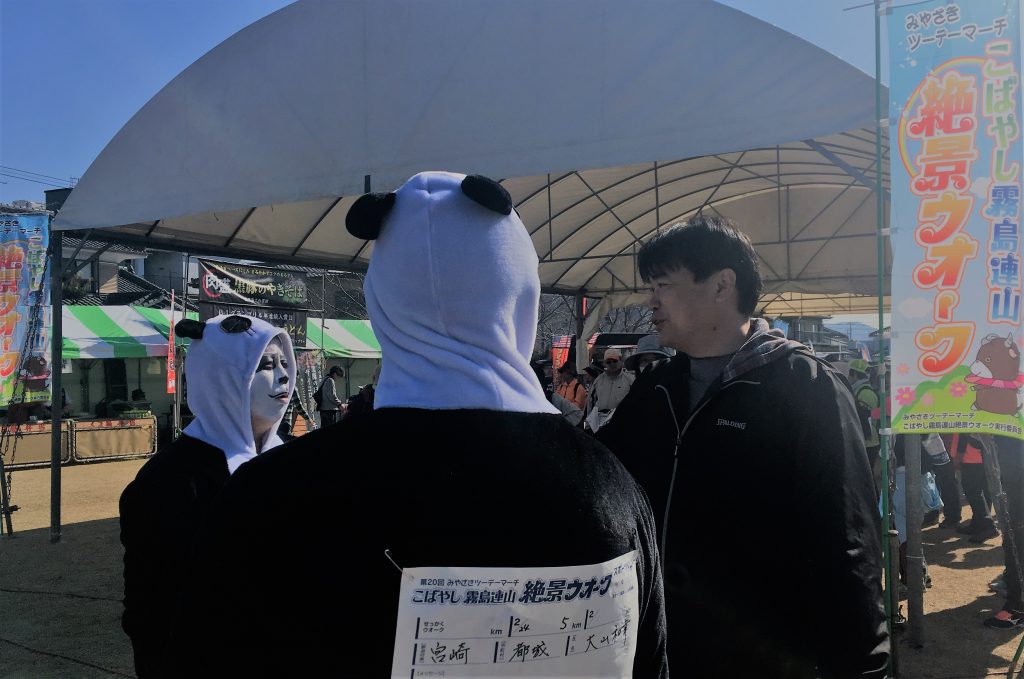 (I think I've seen those 2  pandas somewhere before…)
We crossed the finish line around 11:30am and it felt like finishing the Olympic marathon. The event staff congratulated us with the famous yet uneasy to translate "Otsukaresama deshita!!". In this case I think it's safe to say the meaning is close to "well done, you managed to finish the 5km without walking sticks!"
After such physical exercise, we decided to go back to what we do best: eat.
Indeed, the first and main activity in Japan is to eat.
Or to buy food.
Or to think about what you should eat next.
Therefore, food must always be great. So, our lunch was, as expected, divine: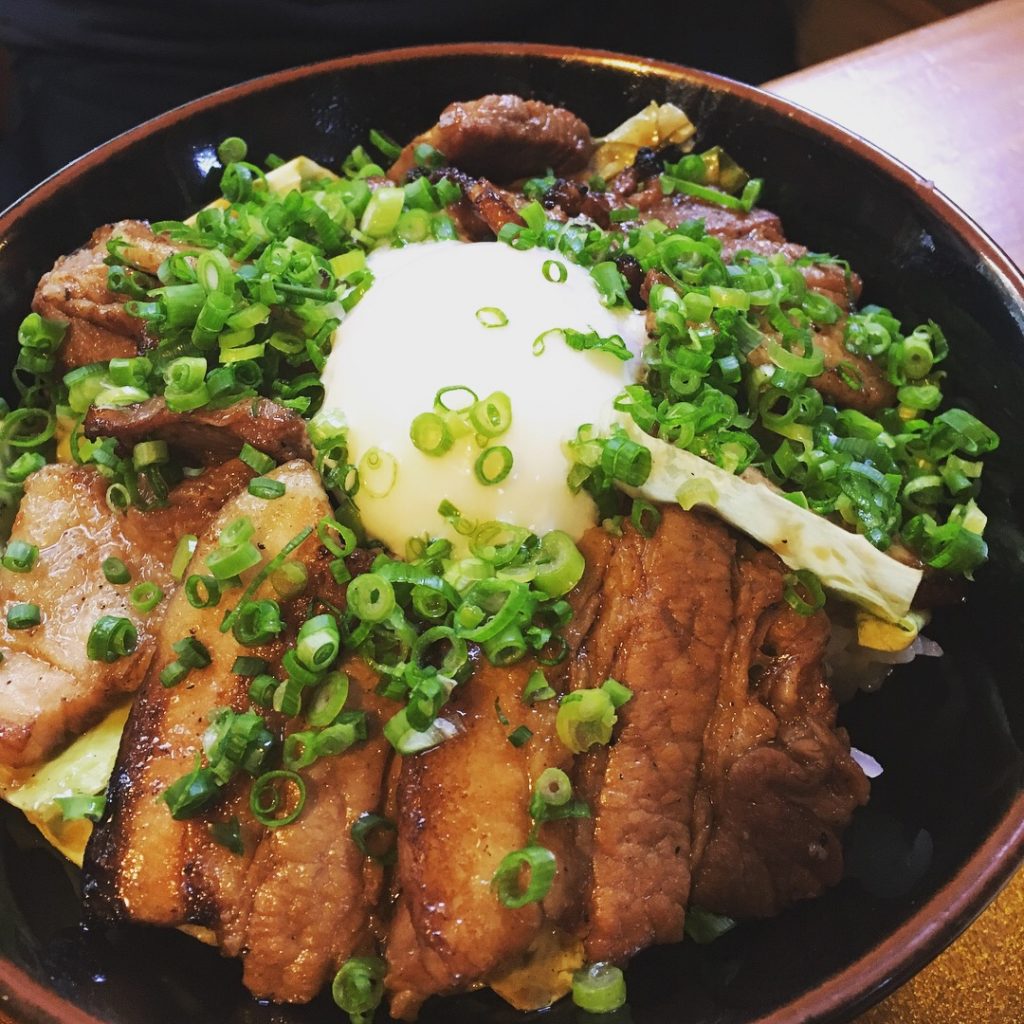 (Happiness in its simplest form: 黒豚丼 black pork bowl)
Yes, on the food game we always choose the very difficult mode and eat a lot.
Then, to be sure to finish our day in a perfect way we went to an onsen.
What to say about onsen except it is the best thing I've ever tried?
We went to Kannogo onsen , took a "one entry" ticket and opened the doors to heaven.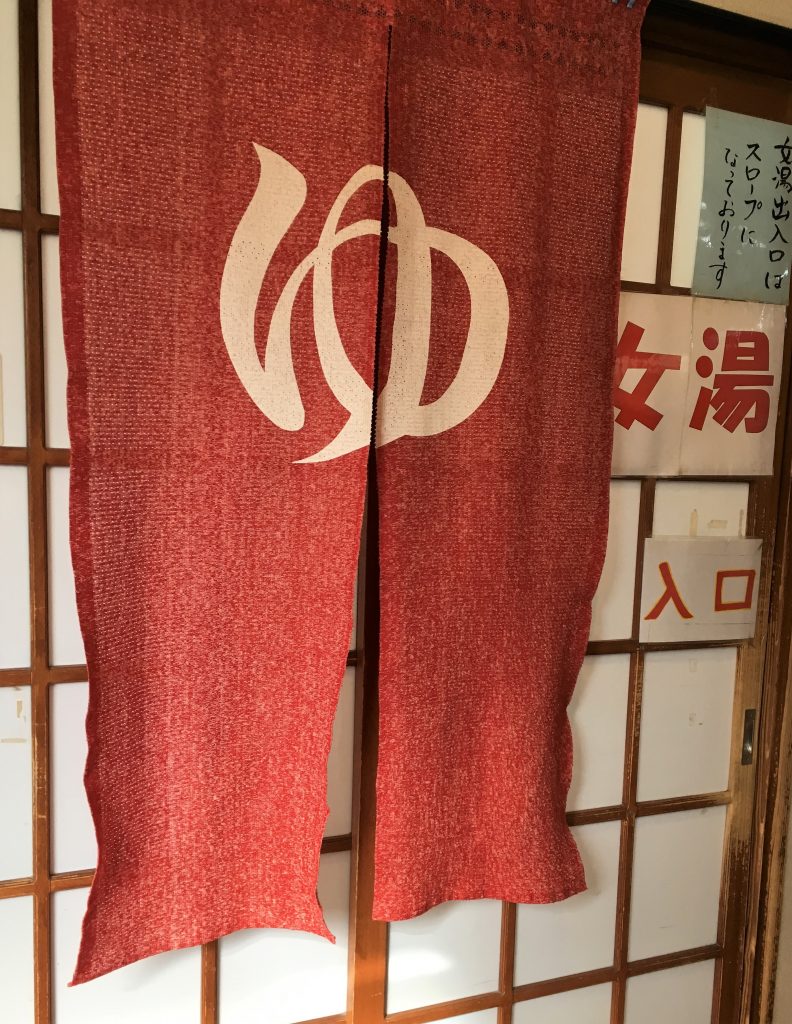 (The magical portal to women's paradise)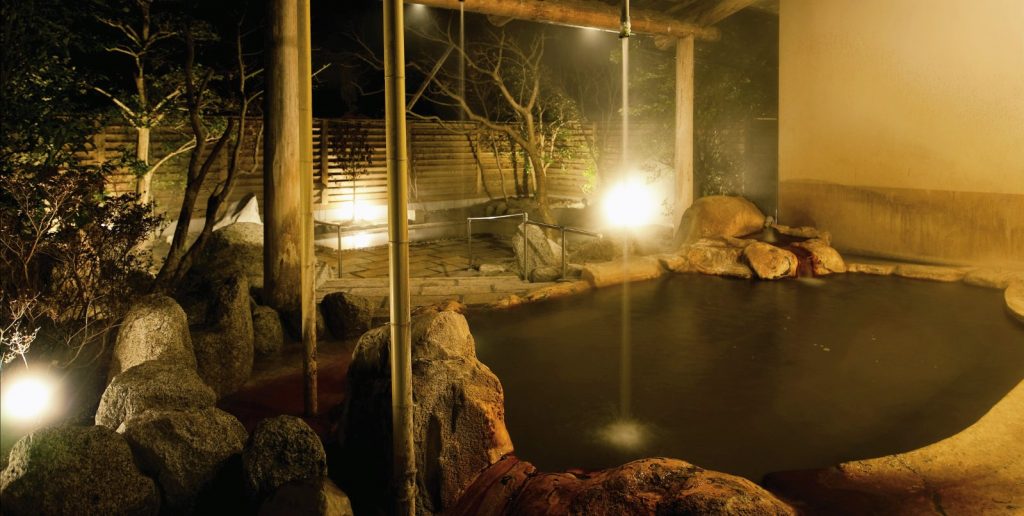 (露天風呂 Rotemburo : outdoor bath in Kannogo onsen)
After this lovely naked time, we went back to the food game with a yakiniku dinner. What to say about yakiniku except it is the best thing I've ever tried? Haha
Yakiniku is simply a grilled meat dinner, like a tiny barbecue right on your table. We tasted the deliciously delicious Miyazaki beef, which by the way, won the title of best-tasting beef in Japan during the last Wagyu Olympics in 2017! We will definitely write a post about those Japanese Beef Olympics because this is quite an important matter.
As Napoleon said, a picture is worth a thousand words, so let's just show you the yakiniku you can have in Kobayashi: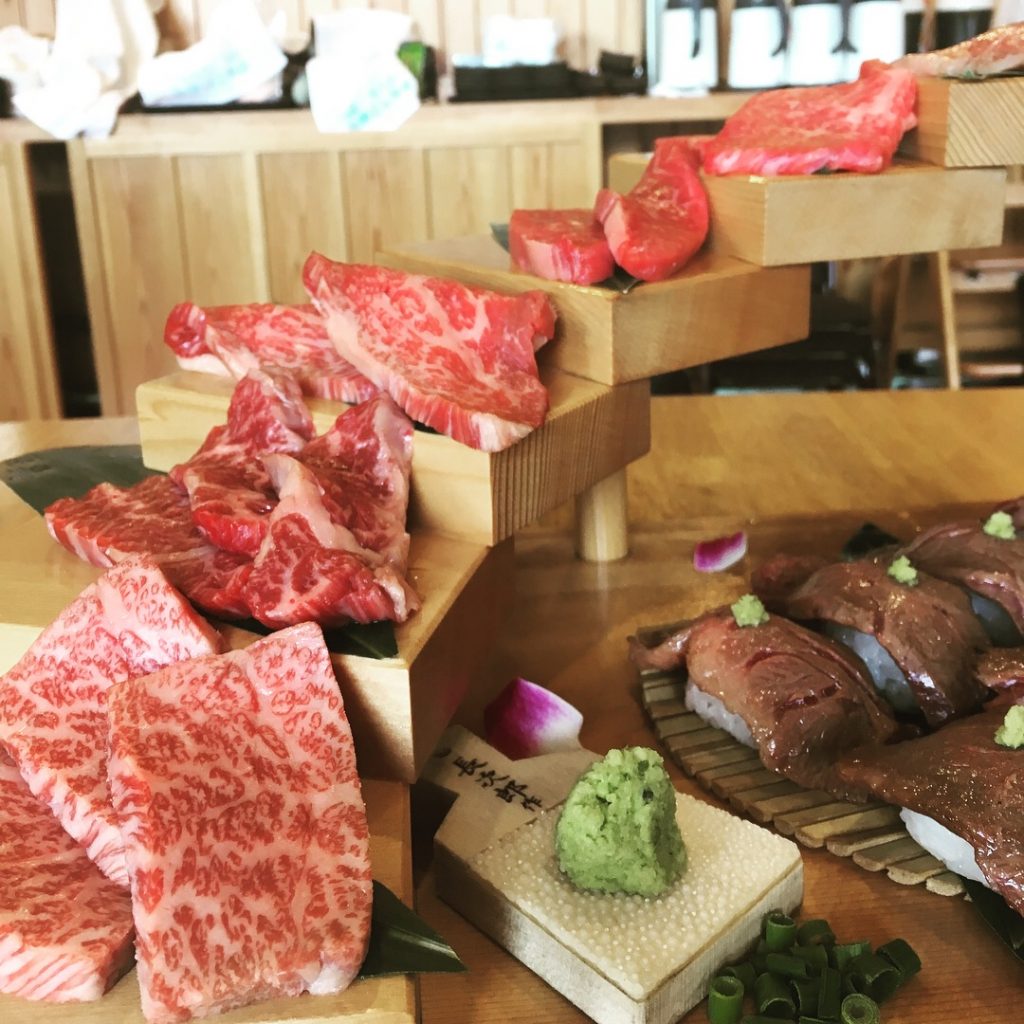 (New song by Rihanna: Beef, beef, beef, beef, beef!)
For those who don't like beef, chicken and pork meat are also available and also delicious. As for the ones who don't eat meat, I obviously won't recommend the place.
That was it for our Saturday walk (even if we ate more than we walked) 😊
On Sunday, we were not afraid of the pouring rain and went for the 10km walk.
(This lady has the right spirit: "I won't be defeated by rain or wind, I will walk with a smile")
Despite the weather it was really nice to take a long walk and feel the fresh air. This is something I didn't notice before but the air is truly clean and fresh here. The nature and the mountains surrounding Kobayashi are everyday gifts.
For every walk you also have different checkpoints. At the 4th kilometer we were offered some cereal bars, water and juice and at the 6th kilometer we had some home-made miso-soup, which was most welcome in my cold and empty stomach.
Once we crossed the finish line ("OTSUKARESAMADESHITA!") we got another hot drink and went to try our luck at the local lottery. I won a bottle of energy drink, my god what a day!
This was the first time we participated in this walking event, and I'm really glad we did. There are about 2,000 people participating every year, coming from all over Kyushu and Honshu. The atmosphere becomes really busy in town and you are never alone during your walk and you can talk to many people, even pandas. It is again a great way to make new encounters, to discover more about our little town and to enjoy the great Kirishima mountains all around!
That's it for our food walking event, we hope you liked our article about it 😊
We are waiting for you in Kobayashi ~ !