Paragliding in Ebino
If you're not afraid of heights, why don't you take a leap and enjoy the beautiful scenery around Kobayashi from above? Mr. Koshimitsu, the instructor at "Wind Love" will take you on a tour from atop Uono that you will never forget! Soar above the Kirishima mountains and feel as free as a bird!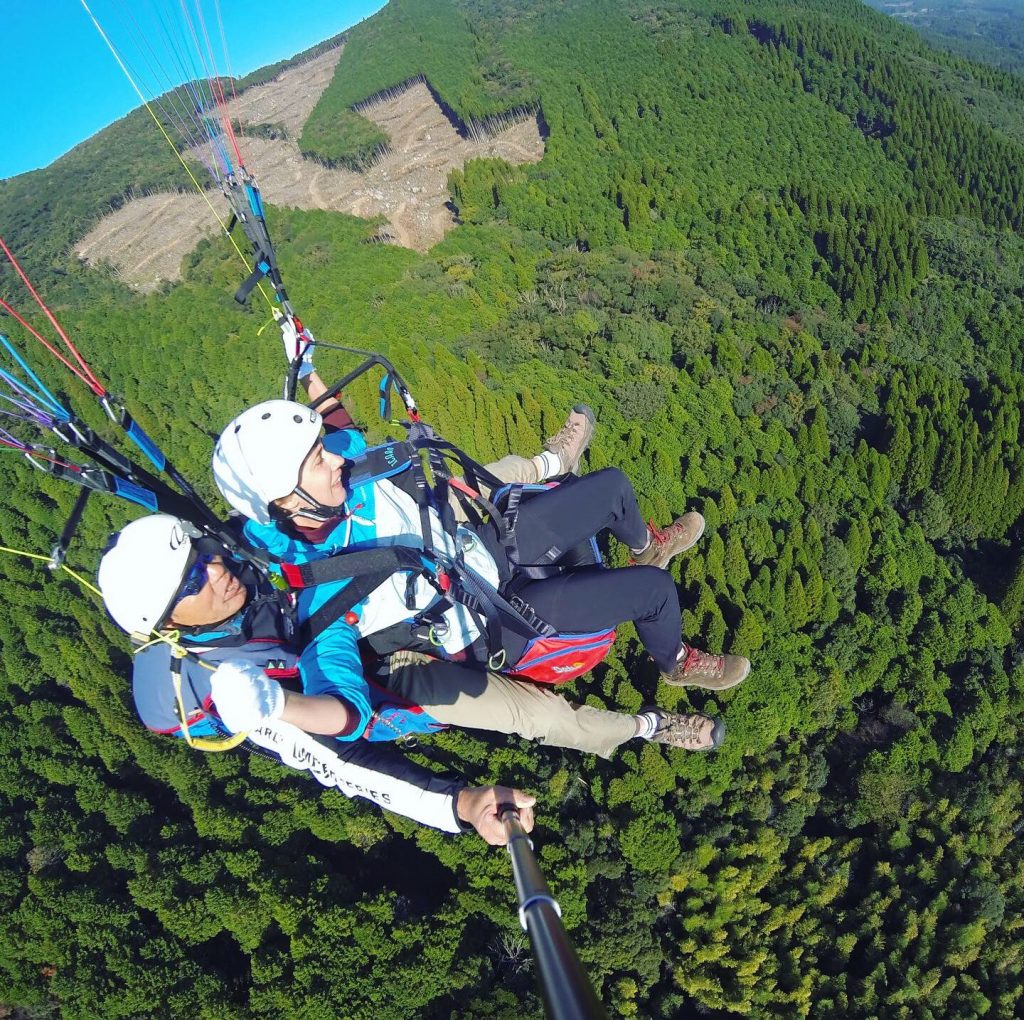 You don't need to bring anything but sturdy shoes are recommended. The experience includes photos from your flight as well as the best view possible on the surrounding mountains. If the weather conditions are right, you can even see Mount Sakurajima in the distance!
Reservation:
The paragliding experience is 9,500¥. Don't hesitate to contact us if you would like to book or need more information!