Vegetarian restaurants
If you are neither into meat nor fish, do not worry, Kobayashi also has vegetarian restaurants that will win your heart.
E-Village
This restaurant with its cosy atmosphere is a great place to relax and enjoy a local vegetarian meal (or even a cup of coffee). The menu is quite simple, which is easier when you are bad at making decision, and is mainly made with local ingredients.
Come and discover the delight and the beauty of Japanese cuisine in this little restaurant of Kobayashi.
Lunch menu (1,200 JPY):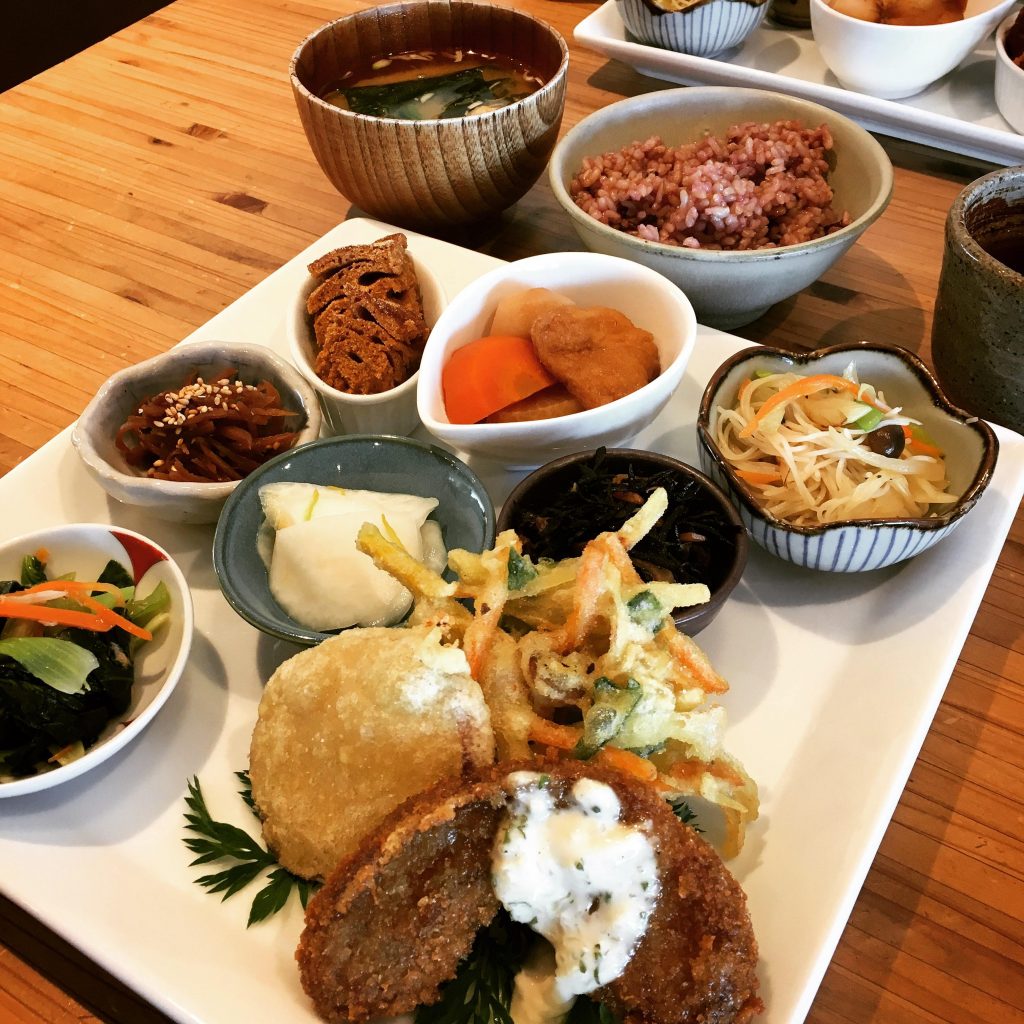 Address : 宮崎県小林市本町19 ⇒ Miyazaki-ken, Kobayashi-shi, Honmachi 19
Phone number : 0984-24-0425
Opening hours (from Monday to Saturday): 11:00~18 : 00
Closed on Sunday
Hanageshiki
This tiny restaurant is literally a hidden treasure. The food itself is a treasure for your taste buds but the place itself, hidden in the mountains will make you feel like you found a rare gem! You want to taste what Japanese cuisine has best to offer while enjoying nature in a very unique place, then Hanageshiki restaurant will delight almost all your senses!
All meals are not vegetarians but we can promise you will find what you are looking for.
Note: we recommend to reserve a table in advance as the restaurant is quickly full.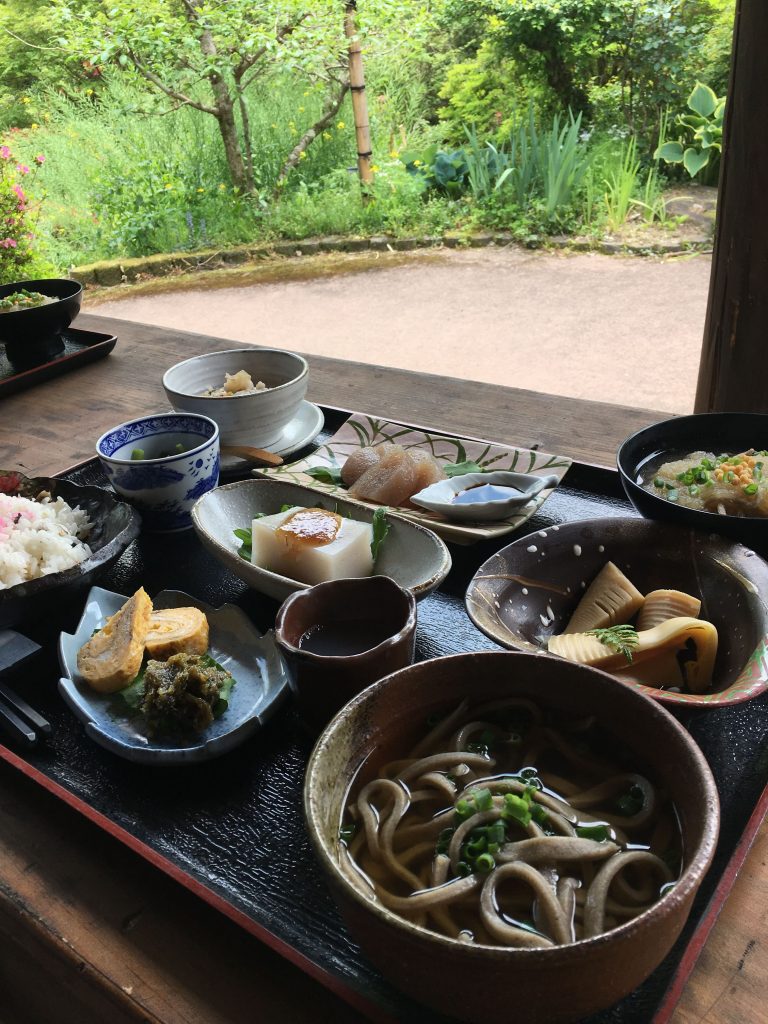 Address : 宮崎県小林市須木下田534-24⇒ Miyazaki-ken, Kobayashi-shi, Shimoda 534-24
Phone number: 0984-48-2478
Opening hours : 11:00~17 : 30
Closed on Wednesday and Thursday