Traditional Dances with a long history
As Kobayashi as it is today consists of many smaller villages that were combined, there are many different kind of traditional dances that are kept alive even today. This is an introduction to some of the oldest and most popular.
Iwato Kagura
岩戸神楽
Iwato Kagura is a traditional dance that has its origin in Tsutsumi, Kobayashi. The dances can be viewed at July, 30th and during October at the Mimatsu Junior Highschool Culture Festival. Its tradition traces back to 701, when the dance was performed in hope of an abundant harvest.
The dance features three dancers representing gods, two perform a sword dance, one drummer, several flute players and one surigane player.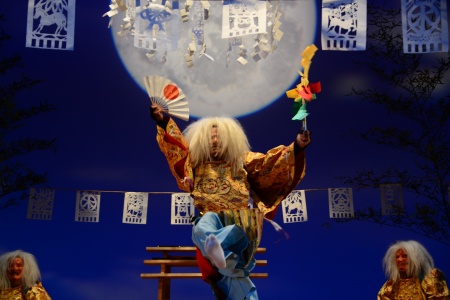 ※Watch Iwato Kagura on Youtube
Higashikata Wadaiko Odori
東方輪太鼓踊り
Higashikata Wadaiko Odori's roots date back to the 16th century, when Toyotomi Hideyoshi made plans to invade Korea in order to conquer China. The majestic dance was supposed to lead the soldiers to victory and make them braver. An intangible cultural asset of Miyazaki prefecture, the local elementary and junior high schools play a vital part in the preserving of this traditional dance.
Performances can be viewed three times a year at the Higashikata sports festival in September, the In'yōseki Festival, and Kobayashi's liveliest festival, the "akimatsuri", which translates as "fall festival" in November.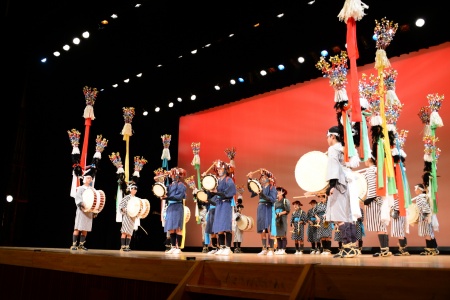 ※Watch Higashikata Wadaiko Odori on Youtube
※Miyazaki Prefectures Intangible Cultural Assets